The Best VPS Hosting for Forex Trading You Can Enjoy Uninterrupted Trading
99.95% Uptime Guaranteed
Lowest Price Guaranteed
Best IT service & security
24x7 expert support
Get Started
Choose the Best
VPS Hosting Plan for Forex
Enhance your trading with an array of VPS hosting plans, ensuring unparalleled speed, top-tier security, and exceptional performance.
Discover Why host.co.in
is the Best Choice for
Forex VPS Hosting
Get Lightning-Fast Forex VPS Hosting Solutions for your trading needs with powerful servers.
Instant Configuration
Effortlessly initiate your Forex VPS Hosting with our intuitive control panel and 24/7 live support. Recognizing the urgency of launching your online business, we've streamlined our platform for user-friendliness, ensuring...
Superior Website Speed
Take your website's performance to unprecedented levels with our VPS hosting, powered by the robust NGINX+ cache technology. Leveraging the forefront of technological advancement, our infrastructure is strengthened...
Reliable Security
Our hosting comes with a complimentary SSL certificate and an advanced firewall developed in-house. These crucial features provide comprehensive protection for your online store, defending it against possible risks and unapproved entry...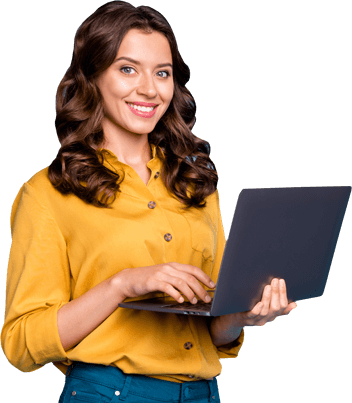 Want to unleash the power of VPS hosting for your Forex Trading?
Whether you have questions or need assistance, our experts are readily available to guide you through the selection process. We're here to help you at every step of your online journey.
About Host.co.in

Web Hosting

Services

For over 18 years, host.co.in has been offering top-notch web hosting solutions with affordable and reliable solutions tailored to your needs.
Forex VPS Hosting with

Best Features
Unlock Complete Control and Flexibility with the best VPS hosting.
Opt for host.co.in's Forex VPS hosting to seamlessly cater to your forex trading demands, boasting the essential resources and capacity to handle automated trading applications. Experience uninterrupted trading with its dependable and secure connectivity. By hosting trading platforms on virtual private servers, you gain 24/7 accessibility, unaffected by external factors that might otherwise impede your profitable trading, such as varying internet speeds, system glitches, or power interruptions. Your MT4 Expert Advisors can continuously operate on VPS hosting servers, empowering you to fully automate your trading strategies while maintaining the assurance that your EAs will remain operational around the clock.
Step into a world of efficiency and security with our meticulously designed Forex VPS Hosting. Experience a solution that is not only cost-effective but also finely tuned down to the very essence of its source code. Unlock unparalleled power and flexibility through our budget-friendly Forex VPS hosting. As a distinguished provider of Forex VPS hosting services in India, we have earned the trust of countless clients. Embrace the pinnacle of quality without breaking the bank – an opportunity that only we can deliver.
All Our

Forex VPS Hosting

Plans Offer

Flexible and scalable hosting platform to provide your trading website with everything it needs.
Advance Security
Incorporating both security-enhanced Linux (SELinux) and secure virtualization (sVirt), KVM amplifies virtual machine (VM) security and isolation. SELinux establishes protective perimeters around VMs, while sVirt further extends this safeguard by applying Mandatory Access Control (MAC) security to guest VMs. This innovative combination effectively averts manual labeling errors, ensuring enhanced security for your virtualized environment.
Robustness & Flexibility
Kernel-based Virtual Machine (KVM) serves as a virtualization framework within the Linux kernel, transforming it into a hypervisor. This innovative functionality enables numerous distinct operating systems to coexist on a single hardware host while maintaining optimal control. The result is enhanced isolation and security for each virtual server, all achieved without any compromise on performance.
Cutting-edge Hardware & Systems
To deliver traders the utmost performance, host.co.in leverages enterprise-grade hardware systems known for their dependability and resilience. This amplification of trading capabilities applies seamlessly to platforms like MT4, MT5, and others, ensuring a heightened trading experience.
RDP Access
Liberate yourself from being confined to your desk all day just to execute your forex trading activities. Thanks to VPS hosting, you can now employ automated trading strategies from anywhere. Simply access the forex market on your Windows PC through RDP (Remote Desktop Protocol).
Hear from

Our satisfied customers
We are the best web hosting service provider in India. We are committed to provide quality of Web Hosting services at an affordable cost...


Ms. Ayesha Khan
Switching to host.co.in for my forex VPS hosting was a game-changer. The seamless RDP access to my trading platform has allowed me to trade on the go without any interruptions. The reliability and speed of their hosting service have significantly improved my trading experience.


Mr. Vivek Patel
I've been using host.co.in's forex VPS hosting for a while now, and I'm incredibly satisfied. The low latency and stable connection have made a noticeable difference in the execution of my trading strategies. It's reassuring to know that I can rely on their service for uninterrupted trading.


Mr. Rushabh Raj
I have been using host.co.in's Linux VPS hosting for over a year now, and I couldn't be happier. The server performance has been excellent, with fast SSD storage and reliable uptime. The support team is always responsive and knowledgeable, promptly addressing any issues or inquiries.


Ms. Siddhi K
As a forex trader, having a dependable VPS hosting provider is essential, and host.co.in has exceeded my expectations. Their support team is responsive and helped me set up everything smoothly. The RDP access is fantastic, allowing me to manage my trades effortlessly from various devices.


Ms. Nisha Desai
I can't recommend host.co.in's forex VPS hosting enough. The flexibility it offers has revolutionized my trading routine. I can access my trading platform using RDP from my home office or even on the go. The server uptime is impressive, ensuring that I never miss out on trading opportunities.
Don't take any risk with your Forex VPS hosting.
Try our service risk-free with our 30-day money-back guarantee.
Looking for Alternative

Forex VPS hosting

Plans?

At host.co.in, we offer web hosting plans for businesses of all sizes, so you can focus on what you do best - running your business.
Forex VPS Hosting

Questions

Answered

Uncover the answers to your questions about Forex VPS hosting. We've got you covered with this comprehensive FAQ section.

1. What is Forex VPS Hosting?

A Forex VPS is a virtual private server designed to facilitate traders in executing orders within the Forex market. Tailored with a special focus on Forex traders, this VPS solution delivers elevated speed, enabling seamless operation of expert advisors around the clock with minimal latency.

2. Why VPS hosting for forex?
Primarily, it guarantees minimal network disruptions.
It presents improved network connectivity.
It facilitates swift trade execution.
It boasts complete security and exceptional stability.
You gain the ability to trade from anywhere, at any hour of the day.
3. How many MT4/ MT5 trading accounts can run on VPS server?
The Forex VPS imposes no limitations on the quantity of MetaTrader accounts. However, for optimal utilization of the basic plan, we recommend running 1-2 accounts.
---