Best windows vps server in India Offering Powerful SSD VPS Hosting with KVM virtualization
Free Setup
100% Managed VPS Hosting
Full Administrator Access
07-Day Money Back Guarantee
Get Started
Fully Managed
Windows VPS Hosting

Plans


Reliable and Cheap VPS Hosting with Guaranteed Resources, Optional Plesk Control Panel, Full Administrator Access & Free Setup.
Why host.co.in for
Managed Windows VPS Hosting?
The best VPS hosting provider in India with the ultimate choice for affordable, reliable, and feature-rich hosting solutions.
Affordable Pricing
Discover the advantage of enterprise-grade hardware at a price that fits your budget. Benefit from exceptional performance, reliability, uptime, and top-level security without making any compromises.
Worldwide Reach
Explore our KVM-based servers available across the globe. Enjoy reliable and high-performance hosting in every location, supported by redundant network infrastructure and low-latency connections.
State-of-the-Art Features
Benefit from the best features like Full Administrator RDP access, server-side includes for dynamic content, log file access for comprehensive server tracking, user-friendly web-based managers, and efficient email management tools.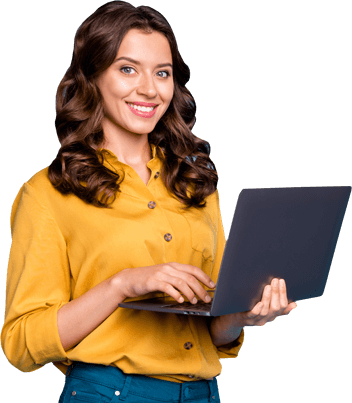 Confused About Which Web Hosting Plan to Select?
Whether you have questions or need assistance, our experts are readily available to guide you through the selection process.
About Host.co.in

Web Hosting

Services

For over 18 years, host.co.in has been offering top-notch web hosting solutions with affordable and reliable solutions tailored to your needs.
Managed Windows

VPS Hosting

with Best Features
With host.co.in's managed Windows VPS hosting, you can expect the latest servers packed with high compute power, generous memory, and SSD-based storage.Each VPS operates in complete isolation, safeguarding the privacy and security of your data. Our integrated DDoS protection adds an extra layer of security to your Windows VPS hosting experience, and it comes at no additional cost.
You get to create a familiar and comfortable environment by selecting from a range of popular Windows operating systems, including Windows Server 2019 and Windows Server 2016. We understand the value of reliable support, and our expert team is available 24/7, year-round, to assist you with any concerns or issues that may arise.
All Our
Windows
VPS Hosting Plans

Offer

Flexible and scalable VPS hosting platform to provide your website with everything it needs
Exceptional Performance
Our high-speed NVMe SSDs give speeds that are up to three times faster. Enjoy the advantages of limitless traffic, which guarantees consistent and uninterrupted website performance. Our KVM virtualization technology gives you total command over your hardware resources, enabling you to optimize and tailor your server to meet your unique requirements.
Cutting-Edge Technologies
Experience the power of the latest technologies on our Windows VPS server. We have pre-installed a range of cutting-edge tools and frameworks, including IIS, ASP, ASP.NET, PHP, FrontPage Extensions, MySQL, and MS SQL database support and monitoring. You ca keep your websites up to date and take advantage of the most advanced features available.
Complete Administrator Access
Take charge of your hosting operations with our top-of-the-line Windows VPS hosting. With full-root access, you have the freedom and flexibility to manage multiple websites, install third-party applications, and seamlessly navigate your data. Enjoy unparalleled control and elevate your hosting experience with host.co.in's Windows VPS hosting.
Seamless VPS Upgrades
With our Windows VPS hosting, upgrading your plan is a breeze. As your requirements grow, you have the flexibility to easily upgrade your hosting plan at any time. Rest assured the IP address assigned to your plan remains unchanged throughout the upgrade process. Our team of experts ensures a smooth transition, guaranteeing that no data is lost during the upgrade.
Hear from

Our satisfied customers
We are the best web hosting service provider in India. We are committed to provide quality of Web Hosting services at an affordable cost...


Mr. Ashutosh Jain
host.co.in's Windows VPS hosting has exceeded my expectations. The performance of their servers is remarkable, and I have experienced no downtime since I started using their service. The customer support team is knowledgeable and resolves any issues promptly. I am thrilled with the level of service I receive from host.co.in


Mr. Miraj A
I switched to host.co.in's Windows VPS hosting, and it has been a game-changer for my online business. The speed and reliability of their servers have significantly improved my website's performance. The support team is professional and always available to assist me. If you're looking for reliable Windows VPS hosting, host.co.in it is.


Ms. Raksha S
After trying several Windows VPS hosting providers, I finally found host.co.in, and I couldn't be happier. Their servers are fast, stable, and secure. The control panel is intuitive, making it easy to manage my VPS. The customer support team has been exceptional, providing quick and effective solutions to any problems I encounter.


Mr. Roshan Rajput
I've been using host.co.in's Windows VPS hosting for my e-commerce website, and I'm impressed with the results. The server speed is excellent, and my website loads quickly, providing a seamless shopping experience for my customers. The support team is friendly and knowledgeable, addressing my queries promptly.
Don't take any risks with your VPS hosting.
Try our service risk-free with our 07-day money-back guarantee.
Looking for
Alternative
Web Hosting Plans?
At host.co.in, we offer web hosting plans for businesses of all sizes, so you can focus on what you do best - running your business.
Windows VPS Hosting

Questions

Answered

Uncover the answers to your questions about Windows VPS hosting. We have got you covered with this comprehensive FAQ section.

1. What is Plesk?

Plesk is a web hosting control panel that is compatible with Windows operating systems. It simplifies the management of various aspects of your hosting account, including files, applications, customer accounts, and email accounts on the server. With its user-friendly graphical interface (GUI), Plesk allows you to easily start and maintain your hosting business. Please note that our Plesk VPS hosting option supports the installation of Plesk on Windows distributions exclusively.

2. What is Windows VPS hosting?

Windows VPS hosting refers to a virtual private server that runs on the Windows operating system. It provides you with a dedicated virtual environment for your website or application.

With Windows VPS hosting, you can scale your resources based on your requirements, making it a cost-effective alternative to a dedicated server. You have full control over the administration and configuration of your server. Our Windows VPS hosting platform is powered by KVM and comes with a pre-installed Windows operating system. However, you also have the option to choose Linux as your operating system if preferred.

3. What is the difference between Windows and Linux VPS Hosting?

The main difference between Linux and Windows VPS hosting lies in the operating system they use. Linux VPS runs on Linux, which is an open-source operating system known for its stability, security, and flexibility. Windows VPS, on the other hand, runs on the Windows operating system developed by Microsoft.

Linux VPS hosting is often preferred for its affordability, compatibility with a wide range of applications and programming languages, and robust performance. It is widely used for web hosting, server hosting, and various software development purposes.

Windows VPS hosting, although relatively more expensive, offers compatibility with Windows-specific applications and technologies such as ASP.NET, MS SQL, and Microsoft Exchange. It is commonly used for hosting websites and applications that rely on these technologies.

Ultimately, the choice between Linux and Windows VPS hosting depends on your specific requirements, including the applications you need to run and your familiarity with the operating system.
---