Cheap Linux VPS Hosting in India with Powerful SSD VPS Powered by KVM virtualization
Free Setup
Full Root Access
100% Managed VPS Hosting
07-Day Money-Back Guarantee
Get Started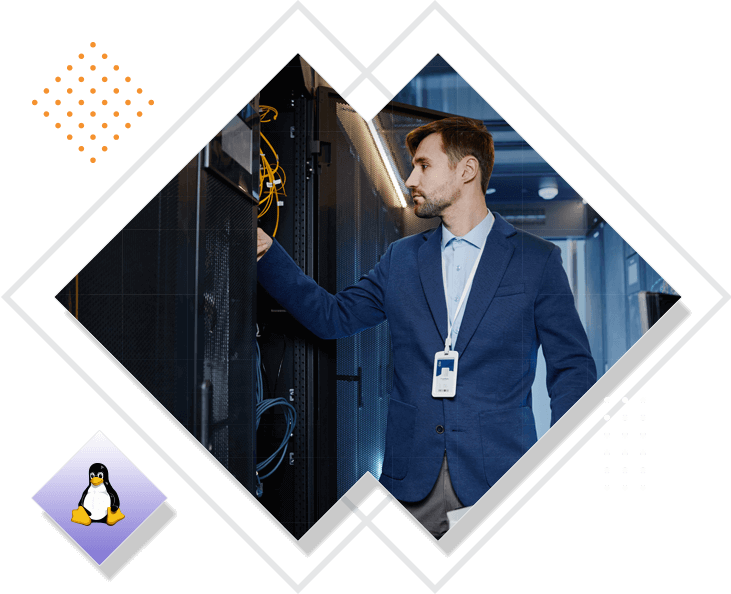 About Host.co.in

Web Hosting

Services

For over 18 years, host.co.in has been offering top-notch web hosting solutions with affordable and reliable solutions tailored to your needs.
Fully Managed
Linux VPS Hosting

Plans


Reliable and Cheap VPS Hosting with Guaranteed Resources, Optional cPanel/WHM, Full Root Access & Free Setup.
Why host.co.in for
Managed Linux VPS Hosting?
The best VPS hosting provider in India with the ultimate choice for affordable, reliable, and feature-rich hosting solutions.
Unmatched Pricing
Experience the power of enterprise-grade hardware, at an affordable price. Enjoy superior performance, unwavering reliability, maximum uptime, and top-level security without any compromises.
Global Availability
Access our KVM-based servers worldwide. Benefit from consistent, high-performance hosting in every location we serve with redundant network infrastructure, and Low-latency connections.
Cutting-Edge Features
Get a wide range of advanced features including SSH access, server-side includes for dynamic content, log file access for tracking server activity, web-based managers, and email management.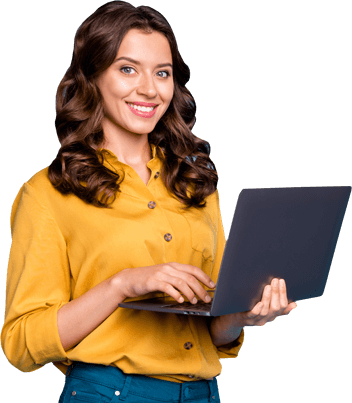 Confused About Which Web Hosting Plan to Select?
Whether you have questions or need assistance, our experts are readily available to guide you through the selection process.
Managed Linux

VPS Hosting

with Best Features
With host.co.in's managed Linux VPS hosting, you can expect the latest servers that are equipped with high compute power, ample memory, and SSD-based storage. These advancements significantly contribute to the superior performance of your virtual machines (VMs).
Our Linux KVM-based VPS guarantees consistent and top-notch performance, allowing you to scale server resources effortlessly as your business expands. Each VPS operates in complete isolation, ensuring the privacy and security of your data. You can further enhance server security through the convenience of cPanel/Plesk.
We prioritize stability by designing our network with multiple reputable ISPs, eliminating any single point of failure. Additionally, our integrated DDoS protection comes at no extra cost, providing an added layer of security to your VPS hosting experience with host.co.in.
All Our
Linux
VPS Hosting

Plans Offer

Flexible and scalable VPS hosting platform to provide your website with everything it needs
Exceptional Performance
Our high-speed NVMe SSDs delivers speeds up to 3 times faster compared to traditional storage options. Additionally, our KVM virtualization technology provides you with complete control over your hardware resources, allowing you to optimize and customize your server according to your specific needs.
Data Backup and Recovery
Our comprehensive backup and recovery features ensures data protection and peace of mind. You have the flexibility to create on-demand snapshot backups whenever you need them. In the event of any issues, our recovery console comes to the rescue, even if you don't have SSH access.
Enhanced Security
With host.co.in, you benefit from continuous network monitoring, ensuring potential threats are promptly identified and addressed. Our advanced DDoS protection system safeguards your server from malicious attacks, keeping your website and applications secure. To further enhance security, we provide a free SSL certificate, along with a dedicated IP.
Simplified Administrative Tasks
With host.co.in, you have the option to utilize cPanel/WHM. These powerful control panels allow you to effortlessly manage and configure your hosting environment. By choosing cPanel/WHM or Plesk, you gain access to an array of features and tools that streamline the process of creating and managing hosting accounts. You have the freedom to customize your hosting experience.
Hear from

Our satisfied customers
We are the best web hosting service provider in India. We are committed to provide quality of Web Hosting services at an affordable cost...


Ms Debina Dey
After encountering issues with other well-known hosting services, I decided to switch to host.co.in based on positive feedback from my business partners. Since migrating to host.co.in, I have experienced minimal problems, and any issues faced were swiftly resolved.


Mr. Suhash K
One of the highlights of hosting with host.co.in is the provision of unlimited email IDs, a valuable asset for my business. Each account comes with 2 GB of storage, which exceeded my expectations. These features have added a layer of convenience and have enhanced my hosting experience.


Mr. Rushabh Raj
I have been using host.co.in's Linux VPS hosting for over a year now, and I couldn't be happier. The server performance has been excellent, with fast SSD storage and reliable uptime. The support team is always responsive and knowledgeable, promptly addressing any issues or inquiries.


Mrs. Vaishali Mane
I have tried multiple hosting providers in the past, but host.co.in's Linux VPS hosting stands out from the rest. The server resources allocated to my VPS were impressive, ensuring smooth and consistent performance for my website. The support team has been phenomenal, providing quick responses.
Don't take any risks with your VPS hosting.
Try our service risk-free with our 07-day money-back guarantee.
Looking for
Alternative
Web Hosting Plans?
At host.co.in, we offer web hosting plans for businesses of all sizes, so you can focus on what you do best - running your business.
Linux VPS Hosting

Questions

Answered

Uncover the answers to your questions about Linux VPS hosting. We've got you covered with this comprehensive FAQ section.

1. What is VPS server hosting?

VPS Server Hosting utilizes virtualization technology to create isolated virtual machines with dedicated resources and full root access. It offers the functionality and features of a dedicated server without any additional cost.

2. What are the benefits of VPS hosting?

host.co.in's VPS Hosting provides your website with a comprehensive range of essential features. You'll have full root access to your server, allowing you complete control and customization. With guaranteed CPU, RAM, SSD storage, and network resources, you can rely on consistent performance.

Additionally, host.co.in offers management options such as Stop, Restart, and Rebuild, giving you complete autonomy over your servers. These features empower you to make changes and adjustments as needed, ensuring your website operates according to your specific requirements.

3. What is the difference between Self-Managed Servers and Managed VPS Servers?

Managed VPS Servers offer comprehensive server management services, including hardware and network management, as well as complete server administration. With Managed VPS Servers, our team takes care of all the technical aspects, providing expertise, advanced support, and proactive monitoring. This allows you to focus on your application and business growth, knowing that your server is in capable hands.

On the other hand, a Self-managed VPS Server is designed for those who have their own in-house IT experts. While we continue to provide support for hardware and network aspects, the server administration tasks are handled by your internal team. This means that your IT experts have full control and responsibility for configuring, optimizing, and securing the server according to your specific requirements.

With Managed VPS Servers, you can rely on our expertise and support to handle the technical aspects of server management, allowing you to focus on your core business activities. Self-managed VPS Servers provide flexibility for organizations that prefer to have complete control over server administration and have their own capable IT professionals to handle the task.
---