Best Windows Shared Hosting Starting @ ₹89/mo + 3 Mo free* Secure Web Hosting on Windows
Free Domain
24x7 Hosting Support
100% Managed Shared Hosting
For users of ASP.NET, ASP, .NET Core, SQL
Get Started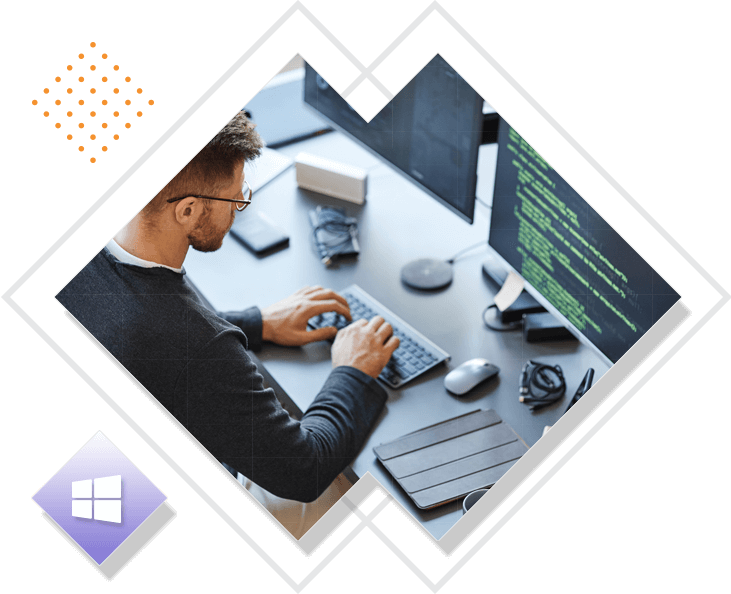 About Host.co.in

Web Hosting

Services

For over 18 years, host.co.in has been offering top-notch web hosting solutions with affordable and reliable solutions tailored to your needs.
Why host.co.in for
Windows Shared Hosting?
The best shared hosting provider in India with the ultimate choice for affordable, reliable, and feature-rich web hosting solutions.
Comprehensive Windows Hosting Plans
Powered by Windows Server., 2019 and IIS 10. our systems deliver exceptional speed and reliability, perfectly catering to your development needs.
Secure Windows Hosting Infrastructure
Our advanced security protocols. safeguard your website from online threats, effectively blocking DDoS attacks and ensuring a protected online presence.
Reliable Windows Shared Hosting Solution
Our Windows shared hosting plans come with a solid 99.95% uptime guarantee, ensuring seamless connectivity with your audience.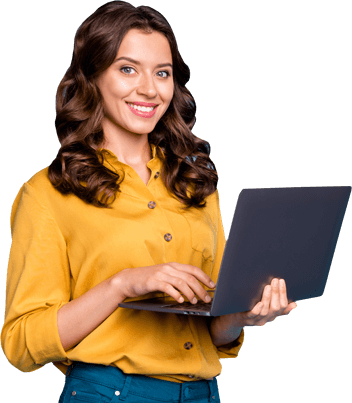 Confused About Which Shared Hosting Plan to Select?
Simply contact us via phone, email, or live chat, and we'll guide you through the selection process. Don't let confusion hold you back.
Reliable Windows Hosting

with

Abundant Resources
Our shared hosting Windows plans leverage state-of-the-art technology to power your website, delivering unparalleled speed and unrestricted bandwidth for Premium and Business packages. Security remains our utmost priority, and we offer an array of protective features such as DDoS mitigation, automated backups, WAF, and complimentary SSL certificates. Managing your shared servers is made effortless.
Our strategically located data centers span across the UK, France, the Netherlands, Lithuania, Singapore, India, the USA, and Brazil. At host.co.in, your success takes precedence, and we facilitate a seamless website migration process to our platform, handling the entire transition on your behalf. Our dedication to delivering lightning-fast browsing experiences is unwavering. By incorporating cutting-edge elements like HTTP/3, self-healing architecture, fully SSD servers, and unlimited bandwidth, we ensure your users enjoy the swiftest browsing encounters possible.
All Our

Windows Shared Hosting

Plans Offer

Top-notch performance for your blog or website with host.co.in's impressive features.
Plesk Control Panel
Take full control of your hosting environment with the user-friendly Plesk Control Panel, widely acclaimed as the preferred option for Windows Web Hosting. Manage every aspect of your hosting experience through a streamlined graphical user interface (GUI).
Enhanced SSD Storage
Unlock the full potential of your website or blog with SSD Enhanced Storage, harnessing the power of lightning-fast SSD technology. Enjoy exceptional performance and accelerated speed, ensuring a seamless browsing experience for your visitors.
User-friendly Hosting
Simplify the management of your Windows hosting and effortlessly deploy ASP.NET and MS SQL applications with our user-friendly and intuitive graphical user interface (GUI). Experience a seamless and hassle-free hosting experience with our easy-to-use interface.
Free SSL Certificates
We utilize Let's Encrypt to provide robust SSL certificates, ensuring a secure connection between your website and visitors. By safeguarding personal information and sensitive data, we prioritize the safety and confidentiality of your online interactions.
Hear from

satisfied customers
We are the best web hosting service provider in India. We are committed to provide quality of Web Hosting services at an affordable cost...


Mrs. Simran Kaur
I've been using host.co.in's Windows shared hosting plans for my development projects, and I'm extremely satisfied. The compatibility with ASP.NET and SQL Server has made it effortless to deploy and manage my applications.


Mr. Amit Sharma
I switched to host.co.in's Windows shared hosting for my online store, and it's been a game-changer. The seamless integration with Windows technologies and the reliable uptime have boosted my business.


Ms. Riya Patel
host.co.in's Windows shared hosting has been a perfect fit for my blog. The user-friendly Plesk control panel and the optimized performance have made it a breeze to customize and publish my content.


Mr. Rajiv Mehta
I highly recommend host.co.in's Windows shared hosting to fellow designers. The support for various development tools, such as PHP version control and Git integration, has enhanced my workflow.
Don't take any risks
with your web hosting.
Try our service risk-free with our 30-day money-back guarantee.
Looking for
Alternative
Web Hosting Plans?
At host.co.in, we offer web hosting plans for businesses of all sizes, so you can focus on what you do best - running your business.
Windows Shared Hosting

Questions

Answered

Uncover the answers to your questions about Windows shared hosting. We've got you covered with this comprehensive FAQ section.

1. What is Windows Web Hosting?

Windows hosting is a type of website hosting that utilizes the Windows operating system. In contrast, the majority of web hosting plans available are based on Linux. Therefore, if a web hosting company does not explicitly mention Windows hosting, it can be assumed that their plans are based on Linux.

With host.co.in, you have the flexibility to upgrade your hosting package as needed. You can start with a basic Windows shared hosting plan and later switch to cloud or VPS hosting. host.co.in offers the best shared hosting in India.

The most common types of hosting are Shared, VPS, Cloud, and Dedicated. Shared hosting is suitable for beginners and bloggers due to its affordability, while VPS hosting offers more powerful hardware and virtual server instances. Cloud hosting is ideal for those requiring additional processing power, and Dedicated hosting is recommended for professional web administrators and developers.

At host.co.in, we combine cloud and shared website hosting to offer fast hosting with premium features and nearly 99.995% uptime at an incredible price. Our main objective is to ensure customer satisfaction with our cheapest Windows hosting solutions.

2. How Does Windows Shared Web Hosting Work?

Windows shared web hosting allows you to store your website's files and databases on a shared hosting server running the Windows operating system. As a host.co.in customer, you will have access to a user-friendly control panel where you can manage your website, domain, hosting, files, databases, and other related aspects.

3. What are the Benefits of Using Windows Shared Web Hosting?

Windows shared web hosting is a popular and affordable option for entry-level websites. It offers benefits such as cost-effectiveness, ease of use, and easy upgrade options. Shared hosting plans often include a user-friendly control panel, such as Plesk, for managing website tasks like databases, domains, and files. Even with the most basic shared hosting plan, website owners can rely on the hosting provider's support team for technical assistance and server maintenance. Overall, shared hosting provides a reliable and user-friendly solution for individuals, bloggers, and small businesses looking to establish an online presence without breaking the bank. host.co.in offers 100% managed shared hosting services, making it the best web hosting for beginners and moderate-traffic sites. Choose the best Windows shared hosting plan now.
---