Cheap Dedicated Servers in India With Powerful SSD Achieving better results
High-performance Powerful Servers
Full Root Access & Complete Control
24/7 Exuberant Support
Instant Provisioning
Get Started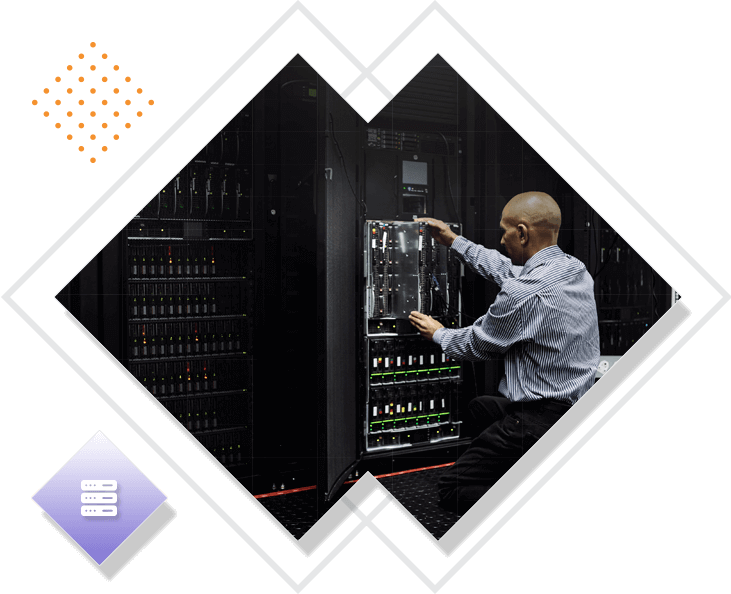 About Host.co.in

Web Hosting

Services

For over 18 years, host.co.in has been offering top-notch web hosting solutions with affordable and reliable solutions tailored to your needs.
Choose Your
Dedicated Server

Hosting
Plan

Experience unstoppable growth for your resource-intensive business with our dedicated hosting plans.
Why host.co.in for
Dedicated Hosting Server?
Discover the leading dedicated hosting provider in India, offering combination of affordability, reliability, and feature-rich hosting.
Lightning-fast Solid State Drives (SSD)
Unleash the power of lightning-fast SSDs in our Dedicated Hosting. Get enhanced performance with enterprise-grade hardware, using efficient technology for unparalleled reliability. Secure your data with the highest level of protection.
100% Managed Dedicated Hosting
Let our server experts handle your Dedicated Server, from setup and hardening to migration, maintenance, and customization. Enjoy round-the-clock advanced support, ensuring proactive server monitoring for seamless operations.
Secure and Simple Backup Solutions
Experience the power of Cloud Backup & Recovery at an affordable price. Safeguard your data with ease through automated off-server backups. Our intuitive dashboard offers flexible backup and restore, ensuring the utmost convenience.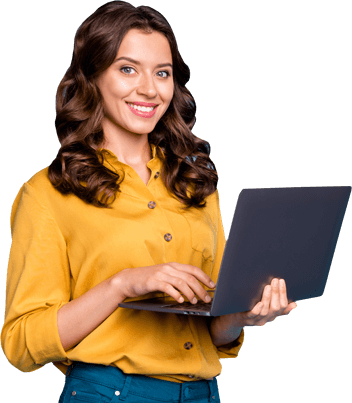 Need more information about our Managed Dedicated Server Hosting?
If you have any further questions or inquiries about our Managed Dedicated Server Hosting services, feel free to reach out to our team of dedicated advisors.
Cheap Dedicated

Servers

with Best Features
Unlock the full potential of your business with host.co.in's fully managed dedicated servers. Experience the perfect blend of control, customization, and reliability at a price that fits your budget. At host.co.in, we recognize that every business is unique, and that is why we offer tailored configurations to suit your specific requirements. Our team of experts will handle all aspects of your server infrastructure, ensuring optimal performance, robust security, and uninterrupted uptime.
With our affordable dedicated server plans, you can enjoy the benefits of enterprise-grade hardware, lightning-fast connectivity from top-tier bandwidth providers, and a commitment to eco-friendly hosting practices. By choosing host.co.in's Fully Managed Dedicated Servers, you can focus on growing your business while we take care of the technical complexities. Rest assured that your server is in capable hands, allowing you to unleash your full potential and reach new heights. Invest in peace of mind and experience the difference with host.co.in's Fully Managed Dedicated Servers.
All Our

Dedicated Server Hosting

Plans Offer

Secure, flexible and scalable hosting platform to provide your business with the best hosting functionalities
Reliable Network Infrastructure
Our robust network is designed with redundancy and high availability in mind, ensuring seamless connectivity and minimal downtime. With multiple reputable ISPs and advanced routing technologies, we offer a stable and resilient network environment. Trust in our reliable network infrastructure to deliver optimal performance, fast data transfer speeds, and uninterrupted access to your websites and applications.
24x7 IT Support
Our dedicated support team is available 24x7, prioritizing uninterrupted operations for your business. We ensure seamless continuity for your business. Rest easy knowing that your concerns will be promptly addressed and resolved. Our focus is on delivering reliable and responsive support, keeping your operations running smoothly. Our expert assistance is available whenever you need it, ensuring minimal downtime and maximum productivity.
Advanced Security Measures
host.co.in's robust security measures provide you with enhanced protection against any potential threats. With continuous network monitoring, we promptly detect and mitigate any suspicious activity, ensuring the integrity of your server and data. Experience a worry-free environment with our state-of-the-art DDoS protection system that ensures the security of your server against malicious attacks.
High Availability
Experience unparalleled availability and minimal downtime with our dedicated servers. Powered by enterprise-grade hardware and backed by redundant network connections, our servers ensure uninterrupted access to your applications and websites. With a robust infrastructure in place, you can confidently provide a seamless experience to your customers, knowing that your online presence is always accessible and reliable.
Hear from

Our satisfied customers
We are the best web hosting service provider in India. We are committed to provide quality of Web Hosting services at an affordable cost...


Mr. Naveen Patel
I have been using host.co.in's dedicated server hosting for my business, and I must say it has been an outstanding experience. The server performance is exceptional, with fast loading times and minimal downtime. The customer support team is always available and provides prompt assistance whenever I have any queries or technical issues. I highly recommend host.co.in for their reliable and top-notch dedicated server hosting services.


Mr. Smruti P
I have been a loyal customer of host.co.in's dedicated server hosting for several years now, and I can confidently say that they provide top-notch service. The server performance is rock solid, with consistent speed and stability. The support team is always there to assist me, and their response time is impressive. I appreciate the reliability and security measures implemented by host.co.in to ensure the safety of my data.


Mr. Tejas Gamne
As the CTO of IT company, I have had the opportunity to work with various hosting providers, but host.co.in's dedicated server hosting stands out for its reliability and performance. The server infrastructure is robust, with enterprise-grade hardware and redundant network connections ensuring minimal downtime and uninterrupted service. The technical support team is highly skilled and responsive, providing prompt assistance and resolution to any issues we encounter.


Mr. R Inamdar
As the CSO of IT company, I prioritize security and reliability when it comes to hosting infrastructure. host.co.in's dedicated server hosting has exceeded our expectations in these aspects. The server network is highly secure, and the advanced DDoS protection system ensures that our applications and data are well-protected. The dedicated server plans offer excellent scalability and performance, allowing us to seamlessly accommodate our growing business needs.
Unleash the full potential of your online presence with our dedicated servers.
Looking for
Alternative
Web Hosting Plans?
At host.co.in, we offer web hosting plans for businesses of all sizes, so you can focus on what you do best - running your business.
Get quick

Dedicated Server

FAQ's

Uncover the answers to your questions about Linux VPS hosting. We've got you covered with this comprehensive FAQ section.

1. What is dedicated server?

A dedicated server is a powerful and exclusive physical server that provides optimal performance and reliability for hosting websites or web applications. Unlike shared hosting, a dedicated server offers a single-tenant environment, ensuring that all server resources are dedicated to your specific needs. With no virtualization or resource sharing, you can enjoy maximum computing power, stability, and security. Whether you're running a high-traffic website or complex applications, a dedicated server provides the robustness and durability required to meet your demands. Experience the ultimate hosting solution with a dedicated bare metal server.

2. What is the advantage of having a dedicated server?

Having a dedicated server offers several advantages over traditional hosting platforms. Firstly, you enjoy exclusive access to the server, meaning that you have complete control and can customize it according to your specific requirements. With dedicated resources, there is no risk of other websites or users impacting the server's performance, ensuring optimal speed and reliability.

Additionally, full administrator access allows you to have complete control over the software applications and operating system installed on the server. This level of control empowers you to fine-tune the server for optimal performance and security.

Furthermore, dedicated servers are designed to handle high-traffic websites and applications efficiently. With dedicated resources at your disposal, you can handle increased traffic and ensure smooth user experiences even during peak times.

3. Which dedicated server should I choose?

When choosing a dedicated server, it's important to consider your specific requirements and needs. At host.co.in, we offer a wide range of dedicated server configurations to cater to a diverse set of professional users. You have the flexibility to upgrade your hosting package based on factors such as storage space, bandwidth, RAM, or processor speed, ensuring that it aligns perfectly with your needs.

host.co.in 's dedicated servers stand out from the rest for several reasons. Firstly, they provide higher bandwidth capacity, ensuring optimal data transfer speeds. Additionally, our servers are equipped with the latest hardware to deliver top-notch performance. The ultra-fast network infrastructure further enhances the speed and reliability of your server.

In terms of pricing, host.co.in offers the lowest prices in the industry, making our dedicated server hosting affordable without compromising on quality. Our team of experts provides round-the-clock management and support to ensure your server operates smoothly at all times. With our best-in-class services, you can expect a seamless hosting experience.

If you're still uncertain about which dedicated server plan to choose, our dedicated server experts are here to assist you. They will analyze your requirements and guide you towards the most suitable dedicated server plan for your needs.
---