Each Windows VPS Server Includes

All Core & Advanced Features
Virtual private servers (VPS) combine the performance of a dedicated server with the convenience of cloud hosting. Our Windows Virtual Private Servers are well-liked and cost-effective servers that operate on very reliable hardware. With a free server configuration, you have the freedom to select the specifications that best suit your IT needs.
The monthly, quarterly, semi-annually, or yearly payment choices guarantee optimum savings. In addition to the aforementioned plans, we provide a variety of add-on options such as hosting control panels and SSL certificates. For the convenience of email usage, we provide website control panel together with our Windows servers and a Mail enabling mail server. We also assist by phone, email, and chat 24 hours a day, seven days a week.
We are always adding value to our Windows VPS server offerings in India by extending their capabilities to provide the finest service possible to our customers. You will find our features sophisticated and beneficial for managing company operations and improving them. We ensure that our features are intuitive and provide value to your company.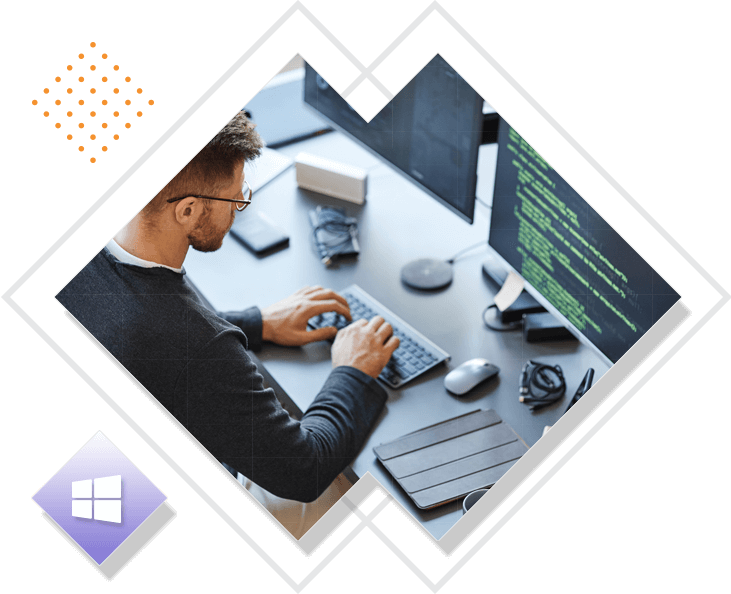 Windows VPS hosting offers numerous advantages to businesses.
The advantage of Windows VPS hosting is not just cost saving, but also a dedicated amount of resources and scalability. Being virtual in state, Windows VPS can be set up and scaled in different ways very swiftly and cost-effectively.
Host your websites while we take care of the server management, With Host.co.in, there is no need for you to hire server administration personnel or make large capital investments in hardware and infrastructure that you may never fully use.