Today in this document we will show you how to protect the Plesk panel from unauthorized access. Here we use SSL certificate on Plesk hostname on port 8443 at panel login.
Now we'll go through how to keep the Plesk panel safe from unwanted access:
Step:1 Log into "Plesk Account"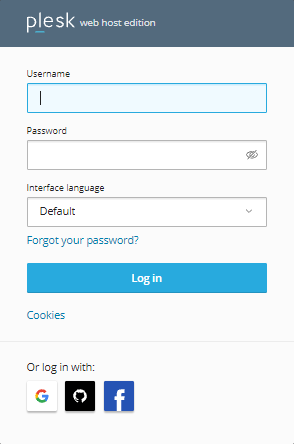 Step:2 Now, Click on the "Tools & Settings"

Step:3 Click on the "SSL/TLS Certificaticates"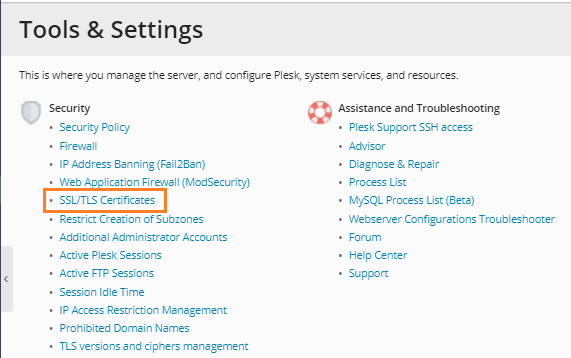 Step:4 Now, you can see the option "Let's Encrypt"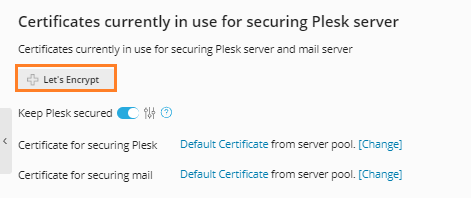 Step:5 After that, put your domain name and email address in the boxes provided.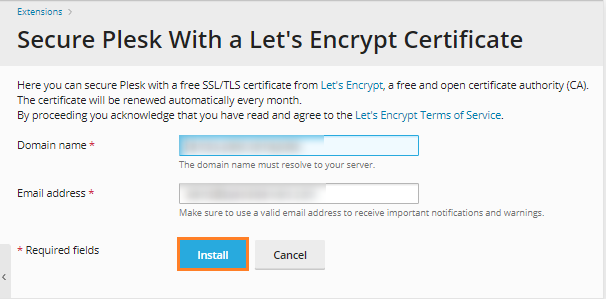 We hope that you now have a good understanding of How to use an SSL certificate to secure the Plesk hostname on port 8443. If you continue to have problems with the protocol outlined above, please contact the Host.co.in Team for constructive assistance 24×7.