A Telnet client and an open-source SSH called PuTTY was created for Windows. Clients can safely connect to a PC remotely using this terminal emulator to move files and maneuver data.
You will discover how to set up and download PuTTY on Windows in this post.
You will require a computer with Windows Administrator rights for this.
To download and establish PuTTY, follow these instructions:
Launch a web browser, then visit Google.com.
Search for download PuTTY in the Google search box.
Now, numerous search results will be displayed, click on the official link as displayed below. It contains the most recent version of PuTTY.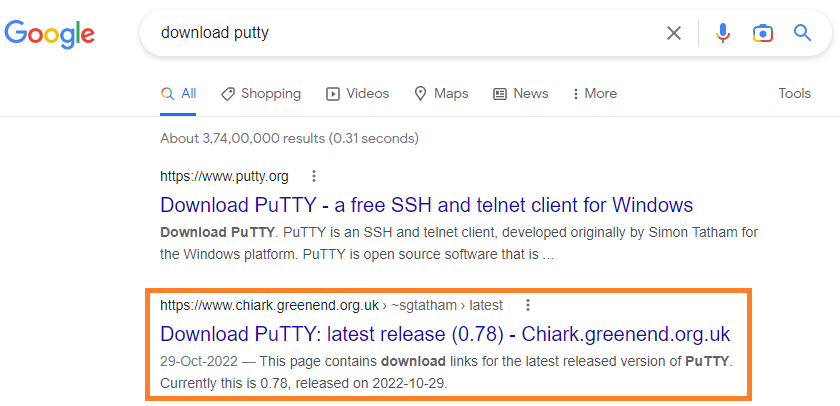 The MSI Windows Installer may be downloaded for the 32-bit or 64-bit from the package files.
If you wish to download putty.exe, then navigate down to alternative binary files and select putty.exe, depending on whether your Windows OS is 32-bit or 64-bit.
Now, click on save to download the putty.exe to your PC.
You may now find the saved putty.exe file by going to your Downloads folder.
Simply double-click on the downloaded putty.exe file to launch PuTTY
This is how you can download and set up PuTTY in your Windows OS.
For more assistance, please reach out to Host.co.in the support team, who will be willing to help you any time, day or night.