Users of Host.co.in's can access their cPanel accounts straight from the Clientarea's dashboard. In this post, we will look at how you can log in to the cPanel account directly from the Client area.
1. Navigate to the log-in tab on the Host.co.in the website from the upper right-hand corner and click on it.

2. Fill in the appropriate fields with your username and password. And login.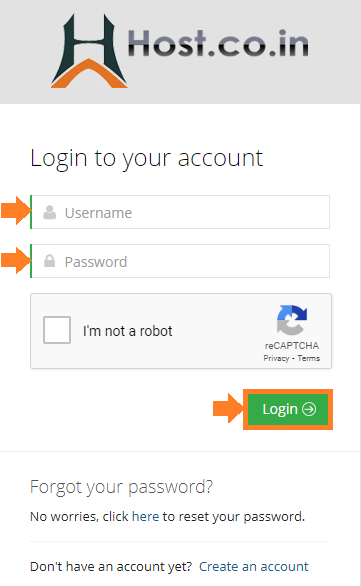 3. The dashboard for Clientarea will be displayed. Navigate to your cPanel hosting account option, and then click on the option that says "Login to cPanel."
In a new window, your cPanel account's dashboard will appear.
For more help, get in touch with Host.co.in experts, who are available around the clock.