In this article, we'll show you how to get access to your emails and email address.
Navigate to the Email Accounts portion of cPanel after logging in
(cPanel >> Home >> Email >> Email Accounts)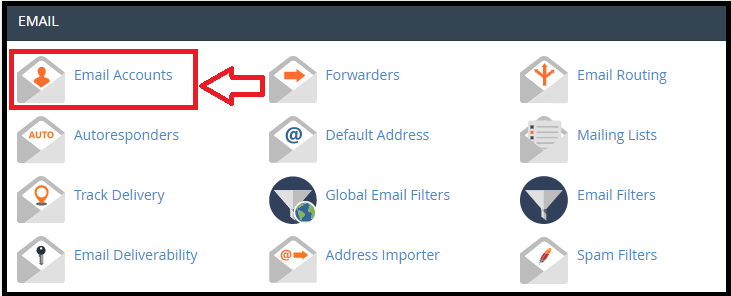 After that, click the "Check Email" button next to the account you want to view. This opens the email configuration screen, where you can customize many aspects of your email, such as setting up auto-responders, email filters, and selecting your webmail client.
Once you've selected the client you want to use, click Open (By default this will be set to Roundcube). You should now be in the webmail interface, where you can read and send an email. This method does not necessitate the use of an email password.
Please feel free to contact us via live chat or email if you have any questions about cPanel.