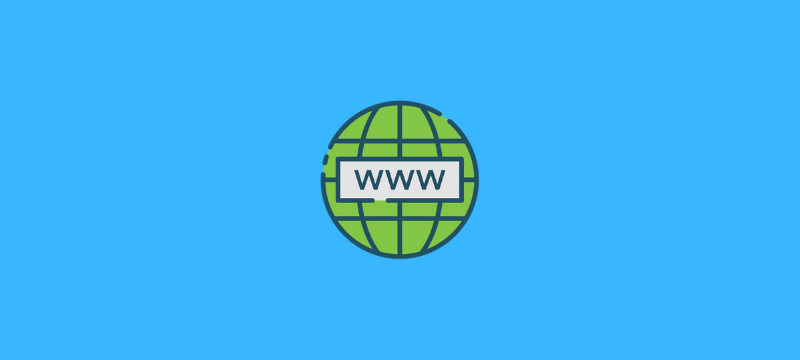 The extension of your domain is called a TLD (Top Level Domain). This is the word or letter combination that comes after the dot, in more detail. After the root domain, a top-level domain (TLD) is one of the domains at the highest level in the hierarchical Domain Name System of the Internet. The top-level domain names are installed in the name space's root zone.
For example, the TLD for the domain domain.com is com. There are hundreds of thousands of TLDs, each with its authority in charge of their registration.
Examples of TLDs are as follows:
| | |
| --- | --- |
| 1) .org | Organization |
| 2) .int | Intergovernmental organizations |
| 3) .edu | Education |
| 4) .gov | Government agencies |
A great domain name will support you in moving your business forward, serving all of your customers, and attracting new customers.
It's important to choose a domain name that's relevant to your business and combine it with a domain extension to enhance its potential.
We understand the importance of this, which is why we offer our customers a wide range of extensions to choose from in our domain portal.
Types of TLDs :
Note: IANA categorizes top-level domains into the following classes as of 2015.
Generic top-level domains (gTLDs): These are top-level domains that have three or more characters.
Test top-level domains (tTLDs): These domains were installed under.test for IDN development testing purposes; they are not present in the root zone.
IDN ccTLDs (internationalised country code top-level domains) are ccTLDs with non-Latin character sets (e.g., Arabic, Cyrillic, Hebrew, or Chinese).
Infrastructure top-level domain (ARPA): The address and Routing Parameter Area is the only domain in this group. For various purposes specified in the Request for Comments publications, it is managed by IANA on behalf of the Internet Engineering Task Force.
ICANN-accredited registrars for restricted generic top-level domains (grTLDs): These domains are administered by ICANN-accredited registrars.
Sponsored top-level domains (sTLDs): These domains are proposed and sponsored by private agencies or groups that set and enforce rules that limit who can use the TLD. The use of these domains is based on community theme concepts, and that they are managed by ICANN accredited registrars.
ccTLDs (country-code top-level domains): Two-letter domains for countries or regions. With some historical exceptions, each territory's two-letter ISO 3166 code is the same.
In the Domain Name System, countries are identified by their two-letter ISO country code; however, there are several exceptions (e.g., .uk). Country-code top-level domains are the name given to this collection of domains (ccTLD).
Internationalized country code top-level domain names, which are displayed in end-user applications in their language-native script or alphabet but use a Punycode-translated ASCII domain name in the Domain Name System, have indeed been accessible to countries with non-Latin-based scripts since 2009.
gov, edu, com, mil, org, and net were the first generic top-level domains (previously categories). More generic TLDs, such as info, have been added.
The authoritative list of current TLDs in the root zone can be located at https://www.iana.org/domains/root/db/ on the IANA website.
If you liked this tutorial, you'll appreciate our assistance. All Host.co.in plans include 24/7 support. Check our web hosting plans today.