In this article, we will show you how to install the Perl Module in WHM.
Installing a Perl module is as simple and you can follow the following steps :
Step 1: Log in to WHM.
Step 2 – Enter software into the search engine.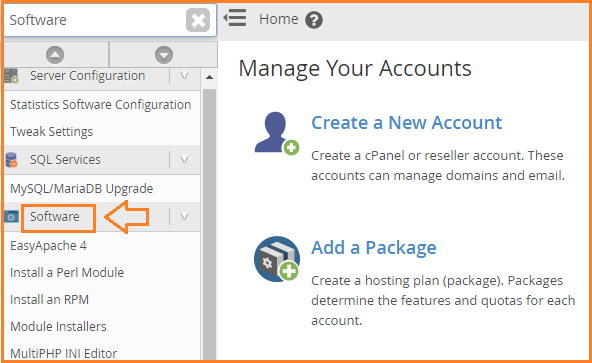 Step 3 – Click the Install a Perl Module tab to continue

Check for the module by name once you've arrived. Select "Install" once you've found the module you need.
A new page will load after you press "Install." Please wait for the installation to complete.
Read Also: Can we install Perl modules through cPanel?