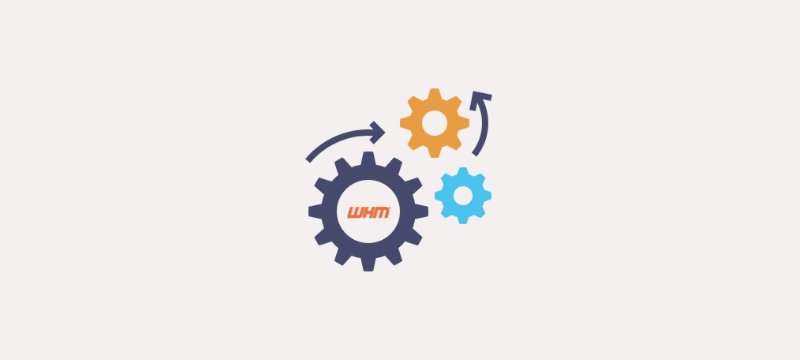 In this article, you will find how to use the background process killer in WHM.
If any process is exposed to attack it becomes necessary to stop it. The Background Process Killer permits you to take action if a certain process is causing your server to be vulnerable to an attack.
To use the Background Process Killer.
Follow the steps:
1. Log in to WHM.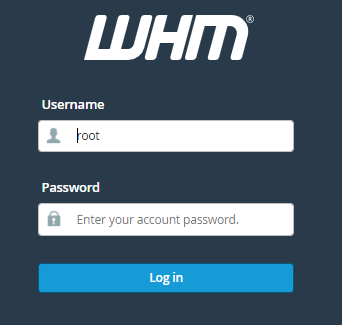 2. Select the "System Health" section from the left-hand side menu.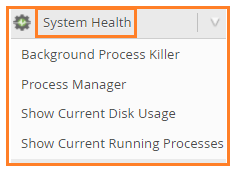 3. Click on the "Background Process Killer" option.

4. You will enter the Background Process Killer page. Here you can find two columns; "Processes" and "Trusted Users".
5. If you don't want any of the services on your server, you can just tick the small box in front of the process as shown in the image given below.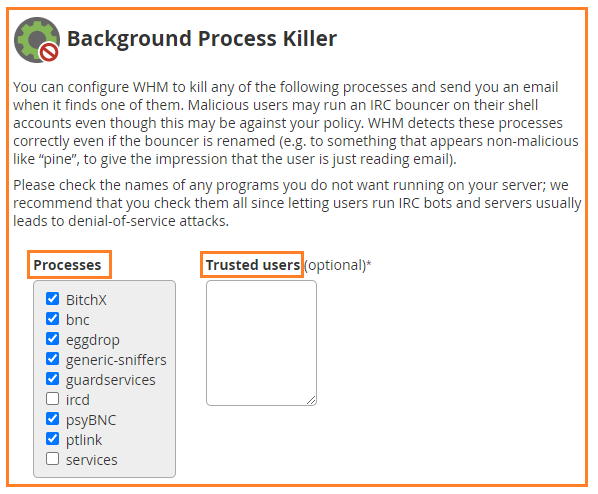 6. Click on the "Save" button.

7. After clicking on the save button, it will start loading and finally you will get a success message on the bottom right-hand side of the screen.

In this way, you can use the Background Process Killer in WHM. We hope you found it to be helpful. Even if you have a problem, our support team is always available to assist you. If you are looking for the best web hosting provider then you can opt for Host.co.in.