This article will help you in understanding how to enable BoxTrapper in cPanel. In asking any sender who is not on your approved list of addresses (often known as your "whitelist") to respond to a verification email before you can receive their mail, BoxTrapper is a user-managed filter that restricts who can send you mail. This allows you to utilize the BoxTrapper tool to reduce the amount of spam you receive.
Follow the steps:
1) Log in to cPanel.
2) Select the "Email" section.
3) Then select the "BoxTrapper" option.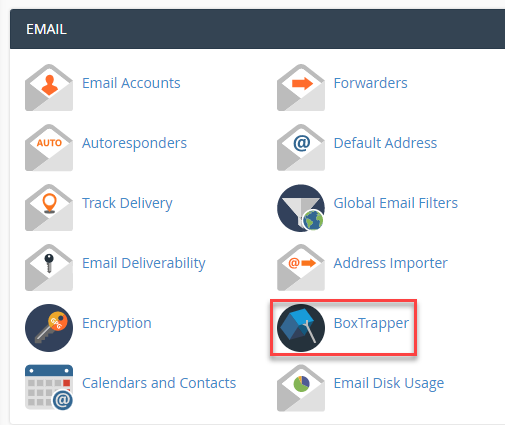 4) Select the account and click on the "Manage" button.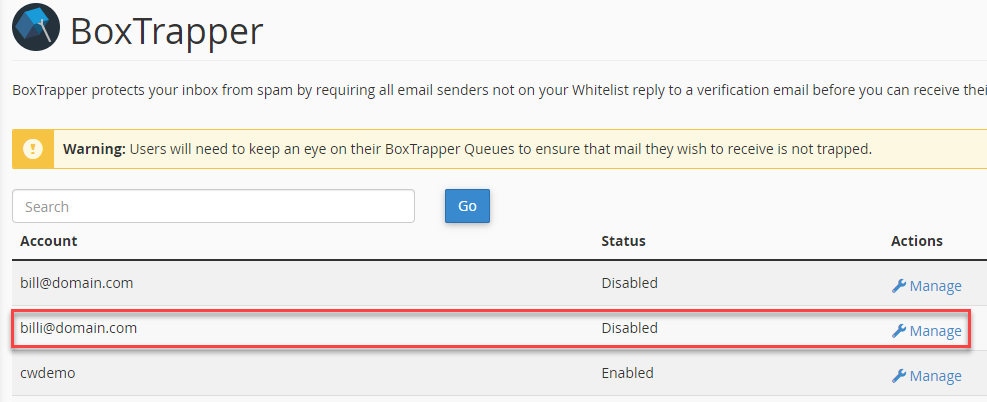 5) You will enter a new page and click on the "Enable" button.

6) You will find that the Boxtrapper has been enabled.

Wasn't it helpful? Hope you liked our article. For any query contact our support staff and for any information visit our knowledge base section. Feel free to contact us at Host.co.in. Also, check out the latest web hosting plans.