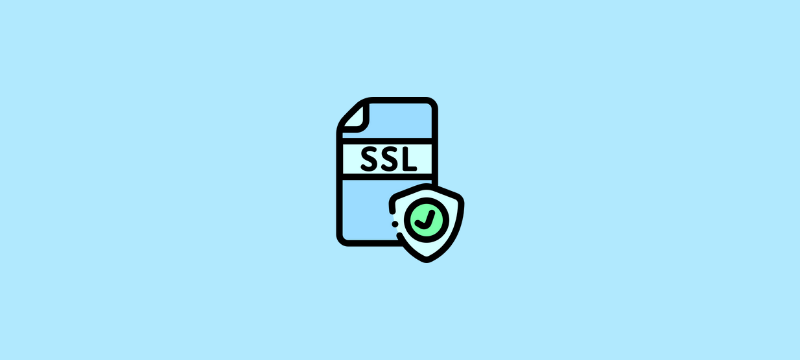 Installing an SSL Certificate on your cPanel server is covered in this article.
Procedure:-
Step 1. Go to your cPanel account and log in.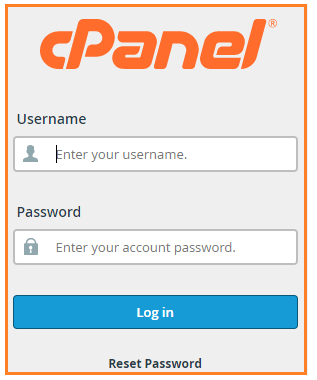 Step 2. Pick SSL/TLS from the Security section.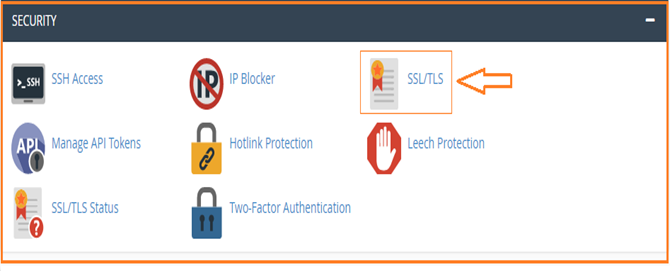 Step 3. On the SSL/TLS tab, select Generate, view, upload, or delete SSL certificates under Certificates CRT.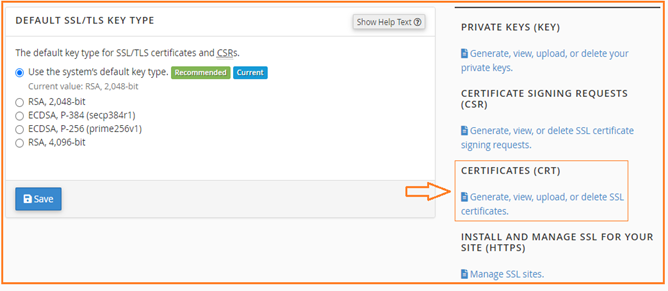 Step 4. You have two choices here. First, copy and paste the entire contents of the.crt file (the one you got from the CA) into the text box. Number two: press the Choose File button and navigate to the.crt file you saved earlier.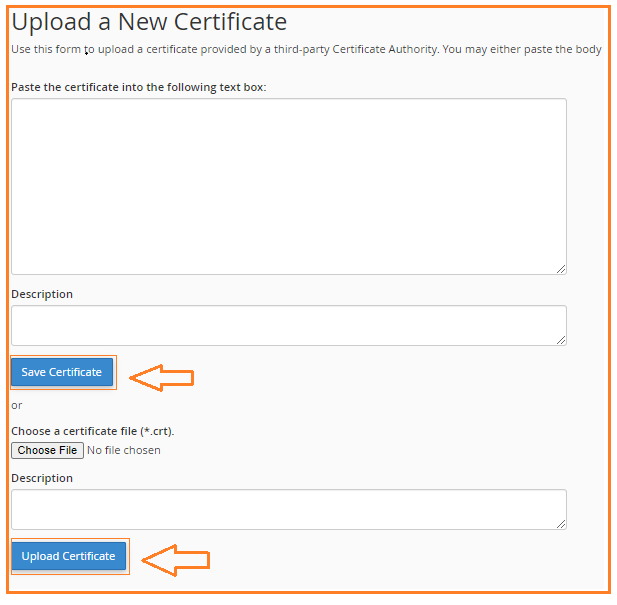 Step 5. Click Save Certificate if you selected the first choice. Select Upload Certificate for the second option.
Step 6. Return to the SSL/TLS page and press Manage SSL sites under Install and Manage SSL for your domain (HTTPS).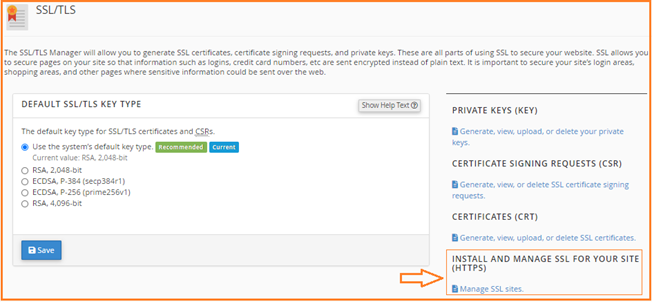 Note: This choice might not be available if you are using a shared hosting plan. If you don't have the required permissions to install an SSL certificate, ask your hosting company for assistance.
Step 7. Pick the domain you want to protect from the Domain drop-down list.