What exactly is an FTP account is what we are going to find in this tutorial and we will see the steps, which are to be followed to set up an FTP account in cPanel.
Overview:
It is necessary to publish a website online as part of the website setup process. This includes transferring files to the server where the website will reside.
You can accomplish this quickly by connecting to the server via FTP. If the users do not have access to the server, they will be unable to connect to it via the FTP client.
FTP accounts are used to grant users the ability to connect to the server via FTP. Each FTP account has a unique username and password that users use to access the files.
An FTP account is automatically created in cPanel when you sign up for a hosting cPanel account or create an addon domain. This means that an FTP account is already set up in your cPanel. To access this account, enter your cPanel username and password.
However, it is also possible to create a new FTP account for granting access to other users without providing them with cPanel login credentials. You can also assign different levels of access to each user by assigning the user to a specific directory for each additional FTP account created.
Now, Let's see the steps to be followed to create an FTP account from cPanel
1. Navigate to cPanel entering username and password.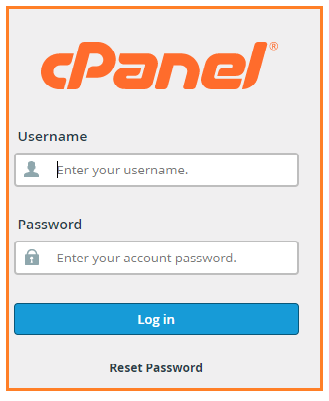 2. Select FTP accounts from the Files section.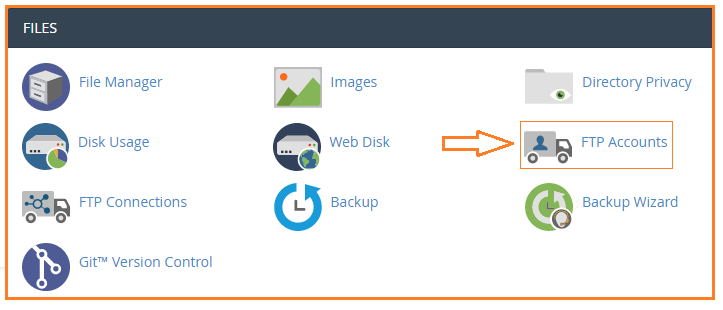 3. After clicking on FTP accounts you will find a form asking for information to add an FTP account. Such as login ID, password, directory, strength, Quota.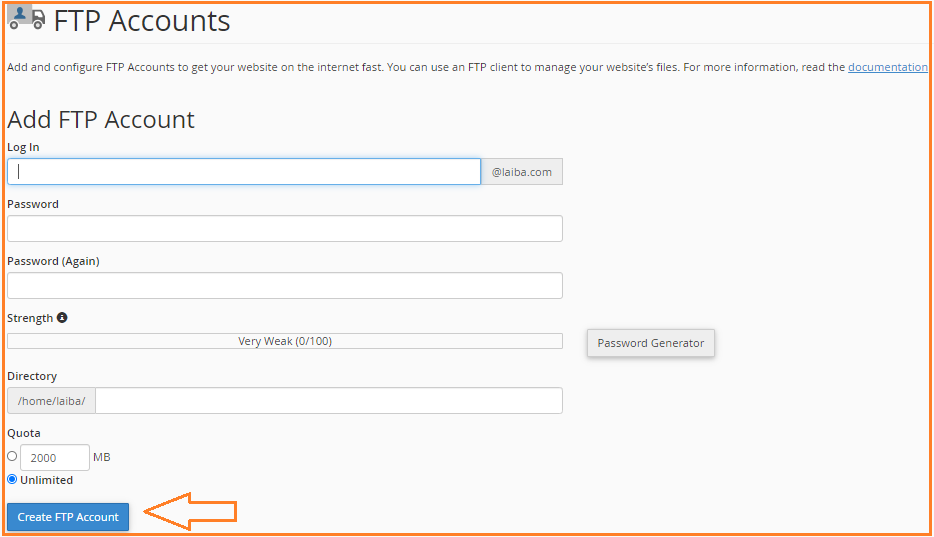 4. And then finally click on Create FTP Account button.
Congratulations! Yes, you have created an FTP account. Isn't it easy?
In this way, by following such easy steps one can create an FTP account in cPanel.
And in case if you face any issues feel free to contact our support team anytime (24x7x365).