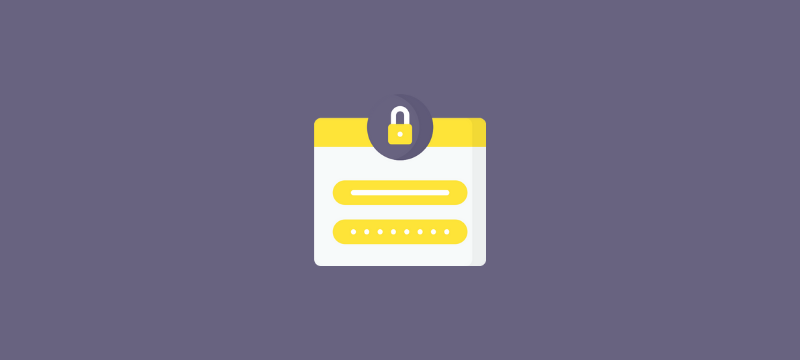 This guide explains what are the types of Shell access and how to manage the Shell Access of an account using WHM.
Let us see the different types of Shell Access:
1. Normal Shell: The user will have full command-line access to the account if they use the normal shell with no limitations.
2. Jailed Shell: The limitations of the jailed shell are that it restricts the execution of destructive commands.
3. Disabled Shell: The disabled shell is used to prevent cPanel users from gaining access.
The procedure of managing Shell Access:
1. Log in to WHM using root access.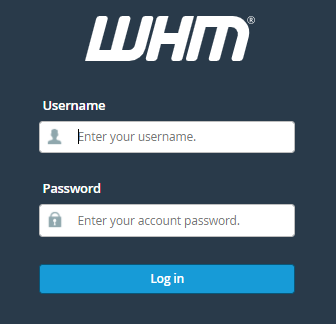 2. Choose the "Account Functions" category and then select the "Manage Shell Access" option.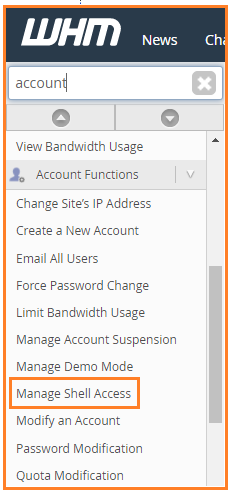 3. You will enter a new screen of Manage Shell Access. And here you can select the type as per your requirement. Namely, Normal Shell, Jailed Shell, and Disabled Shell.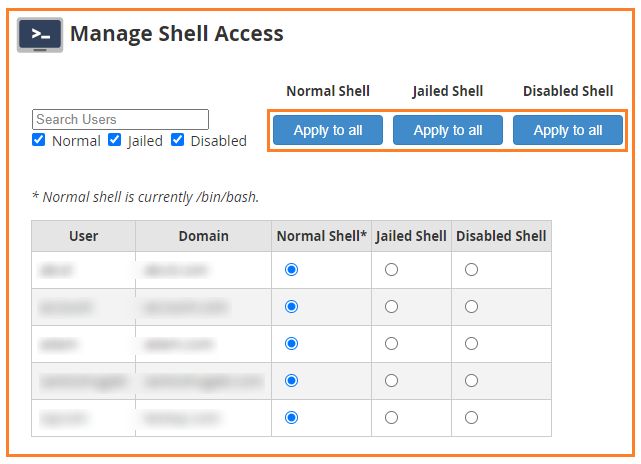 4. You can select individually or at once by clicking the "Apply to all" button under the Shell you want.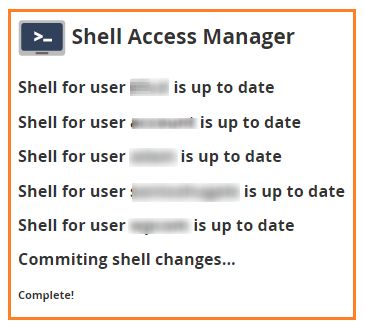 5. You will get a completion message after making the changes as shown in the image given below.
That concludes our discussion. You can use WHM to manage an account's Shell Access this way. Please do not hesitate to contact our customer service staff if you require assistance. Also, right now, have a look at our most recent Web hosting services options.