This article, tells us how to use the "Modify an account" option in WHM to enable Secure Shell access. SSH offers security to the shell on your account. It allows access to a distant computer that runs an SSH server.
Let us see how to use the "Modify an account" option to manage Secure Shell Access:
1. Firstly, log in to WHM.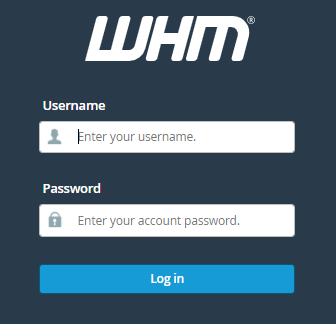 2. Find and select the sub-option "Modify an account" under the "Account Functions" category.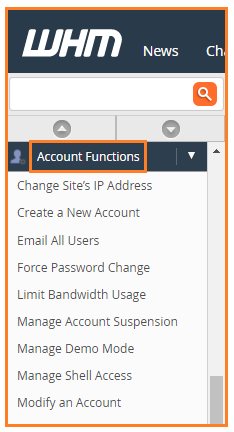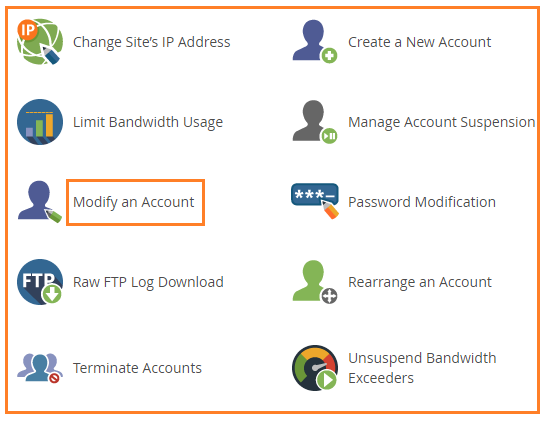 3. Select an account whose Shell access you wish to enable.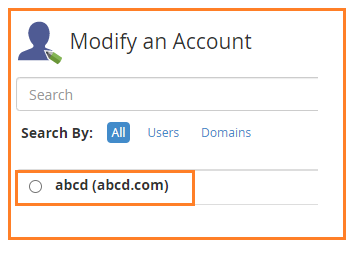 4. Click the "Modify" button.

5. A new page will open up. Here, you will find various categories of settings, such as; "Basic Information", "Resource Limits", "Privileges", and "DNS Settings".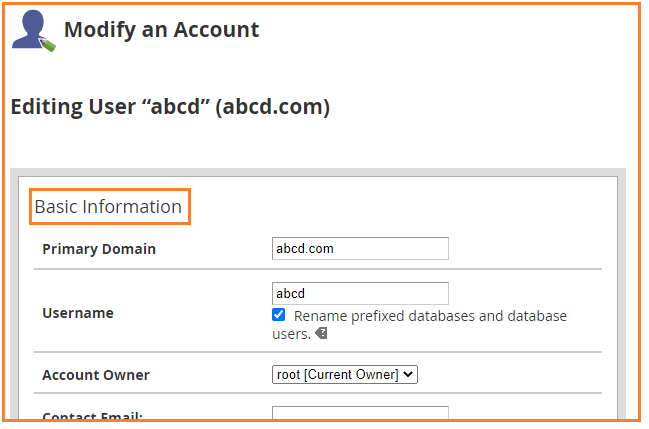 6. Find the "Shell Access" option under "Privileges". Tick the box in front of that option.
7. Click on the "Save" button.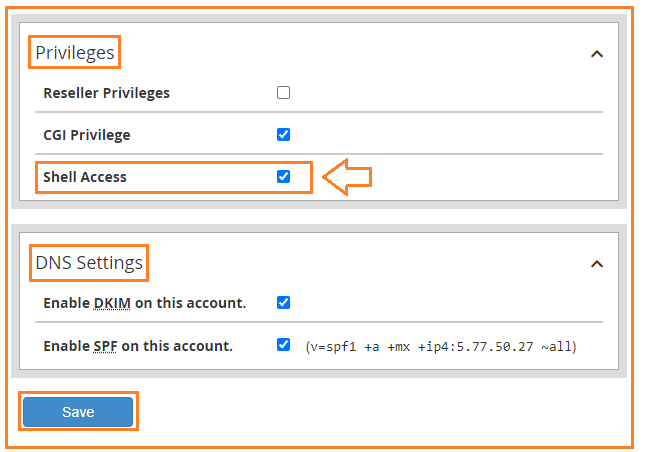 8. You will get a "success message" as shown below.

We hope now you will be able to enable Shell Access through the "Modify an Account" option in WHM. Still, if you face any issues, contact our support staff anytime. Also, have a look at our latest Web hosting plans and grab the offers available.
Read Also: How to Manage Shell Access of an Account Using WHM