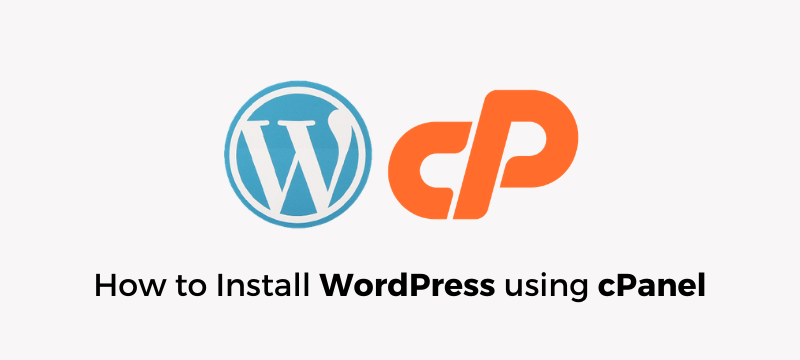 cPanel makes it is very easy to install WordPress. Follow the below steps.
Step 1. Log into your cPanel Account.
Step 2. Scroll down to the Softaculous App Installer.

Step 3. Then, you will see WordPress Icon, Click on it.

Step 4. When the WordPress page opens, click on the Install Now icon.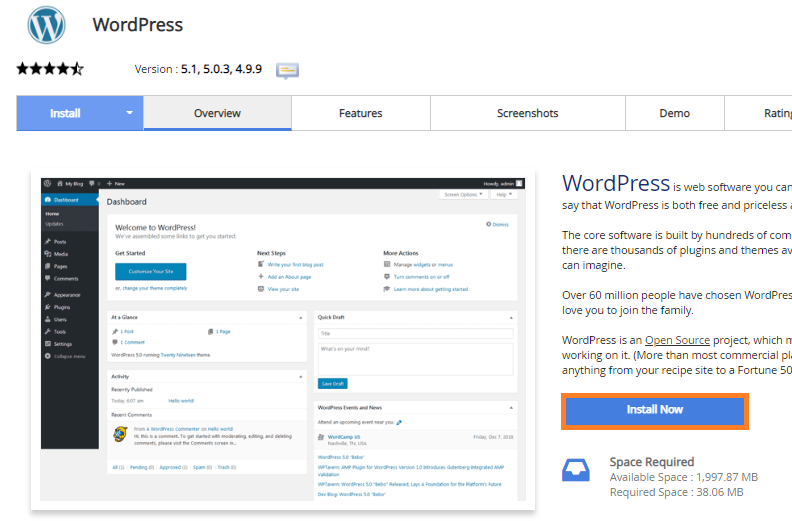 The page which starts provides you with two choices a quick install or a custom install.
Here are the points for the quick install option.
Click on the down sign on the blue Install Tab.
Choose the Quick Install option.
Fill in the installation details. It includes domain name, directory, admin login details, etc.

After filling in all the details, click the Install button and wait for the process to complete.
Once finished, Softaculous will provide your site URL and your WordPress admin page.
Selecting the Custom Install option
Here are the instructions for the custom install points. The process of custom install option is same as quick install, but there are more choices for you to select from, including advanced options about your MYSQL database.
Click on the down sign on the blue Install Tab.
Select the Custom Install option.
Fill in the installation information on the form provided.
When completed, then click the Install button and wait for the process to finish.
Once complete, Softaculous will provide links to your installation and your WordPress admin page